Sergei Dreznin
Piano Master Class
Wednesday, November 28, 10 am - 2 pm
Free Admission
RSVP Now
Or Call Regina Davidoff at 212-332-0110
Sergei Dreznin, an award winning pianist, composer and educator, will share the secrets of Russian piano sound, phrasing, technique and imaginative thinking he has learned in the class of Professor Boris Berlin (1906-1995), one of Moscow's most revered if controversial music figures. He will introduce Berlin Method during the first 30 – 40 minutes of his master class; the rest of the time will be dedicated to work on concrete pieces performed by the participants.
Supported by the Austrian Cultural Forum New York ACFNY
About Sergei Dreznin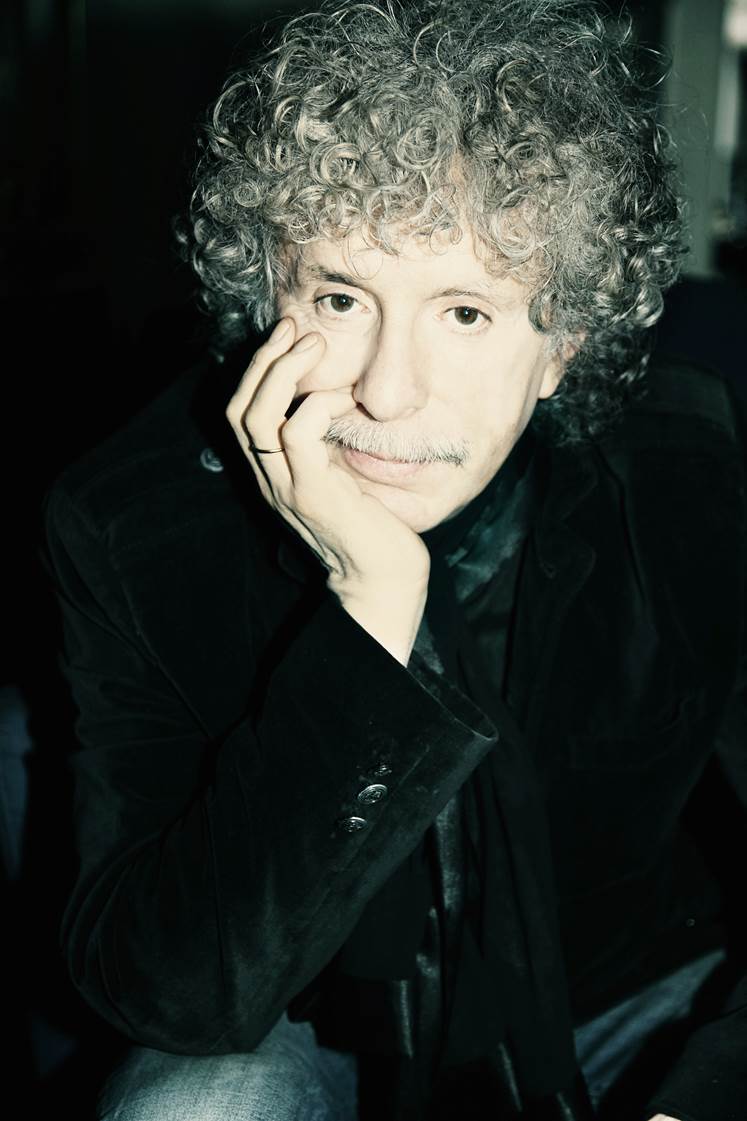 One of the brightest representatives of the rich and glorious Russian piano school, Sergei Dreznin is an all-round musician and citizen of the world: Moscow–born, New York–based award–winning pianist and composer. He appears regularly at prestigious music festivals including Bard Music (New York), the Sviatoslav Richter in Tarusa, Russia and Annecy Classic in France. As a composer, Mr. Dreznin has 17 music theater works produced in Moscow, Vienna, New York, Madrid and Paris.
Mr. Dreznin graduated from Moscow Tchaikovsky Conservatory as a composer at the Russian Academy of Music as a pianist where he studied with Professor Boris Berlin (1906–1995), one of Moscow's most revered if controversial music figures.
From Boris Berlin, Mr. Dreznin received extensive knowledge of the secrets of Russian piano sound, phrasing and colouring that he now passes on to his students. Mr. Dreznin's master classes electrify participants, celebrating the joy of music and often coming close to a theatrical performance. His demonstration at the piano and colourful verbal comments stimulate students' imagination and unleash hidden inner forces of which they were previously unaware. This all enables a student to capture the dramatic essence of a musical piece using a multiplicity of technical tools.
The 1930s Moscow Tchaikovsky Conservatory was a remarkable place. It's there that Heinrich Neuhaus, Konstantin Igumnov, Alexander Goldenweiser, Samuil Feinberg and others were teaching, creating the most outstanding constellation of piano stars in history. Boris Berlin served as an assistant to Igumnov but soon got his own class; his popularity as a phenomenal pianist and innovative piano teacher was growing fast. At the end of World War Two, with anti-Semitism spreading in the USSR, the Moscow Conservatory couldn't remain unaffected. Boris Berlin, along with other Jewish professors, was expelled from its ranks. At the same time, Elena Gnessina invited him to teach at the newly established Gnessins' Music Pedagogical Institute. It is there that Boris Berlin spent over 50 years teaching and developed his System, or Method Playing. Berlin never wrote a single line describing this method. He was often invited to demonstrate it at large teachers' gatherings or conferences. But it was in lessons with students that the method was relayed. Every student entering Berlin's class had to learn it. The initial stage took about 3 months; after 2 years, students were given much freedom to interpret and apply it as they felt fit.
Several illustrious pianists in Moscow took lessons openly or more quietly from Prof. Berlin including Maria Grinberg, Oxana Yablonskaya, Vera Gornostayeva, Alexei Skavronsky and Mira Yevtich.
Sergei Dreznin spent 7 years studying with Prof. Berlin - first as a student, than as a post-grad and his assistant. Through his work in music theater, his experience of working with music stars like Gidon Kremer and Julian Rachlin and such outstanding directors as Francesca Zambello and Georges Tabori, and his studies of practice and theory of performing arts, Mr. Dreznin has enriched Berlin's method, adapting it for the modern era.
Here's Sergei Dreznin's demonstration of the key principles of Boris Berlin Method heard in Les Funerailles by Franz Liszt. https://youtu.be/KFCAifj8inQ
Watch an excerpt from the master class (Balakirev, Islamey) given any the Russian Academy for Music in March 2018. https://youtu.be/6lhx4EijuFg
Free admission. If you or your students would like to perform a piece, please send your bio and audio/video clips to Sergei Dreznin sdreznin@aol.com
Master Class Location:
Steinway Hall
1133 Avenue of the Americas
New York, NY 10036