100% Steinway
100% Guaranteed
Certified Pre-owned steinway pianos direct from the New York Factory
Now available direct from Steinway & Sons — buying a pre-owned Steinway has never been easier. Get the peace of mind from knowing your used Steinway is a true Steinway… A CERTIFIED PRE-OWNED STEINWAY piano.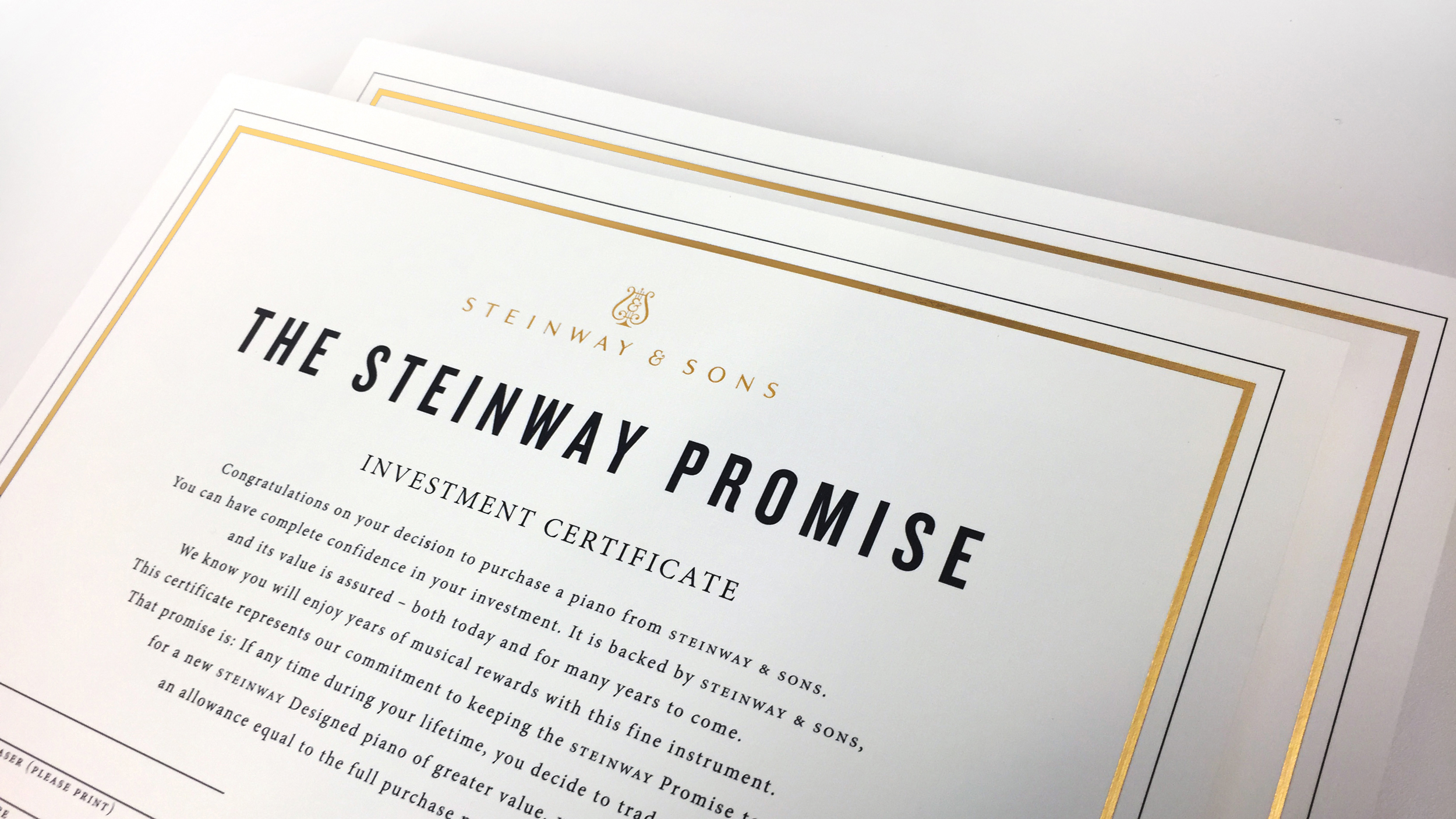 The Steinway Lifetime Trade-Up Promise
An Exclusive Offer Only from Steinway & Sons
When you purchase any Pre-Owned Steinway, you will receive 100% of the original purchase price in trade toward a new Steinway or Steinway-Designed piano of greater value for the lifetime of the instrument. That is the Steinway Promise.